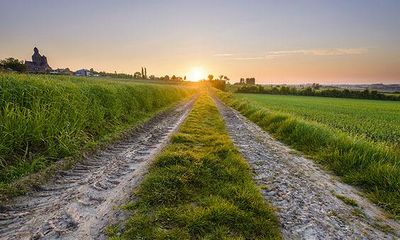 Copyright: Creative Commons
Between October 1914 and July 1917 the small town of Mesen - known during the war by its French name of Messines - was right on the front line. The consequences are not difficult to guess: almost every building was blown to pieces. This included the town's famous abbey, which housed the Royal Institute of Mesen (an orphans' home). The nuns who ran the institute fled to France at the beginning of the war. Unlike the church and the rest of the town, the institute was not rebuilt after the Armistice. Instead, the nuns transferred their activities to a newly purchased castle at Lede, near Aalst.
The photos that you can see here come from the album of an anonymous German officer, now part of the collection of the In Flanders Fields Museum. In addition to some family shots and some views of life at the front, it also contains a number of 'tourist' photographs. Even before the war was over, 'disaster tourism' was popular on both sides of the lines.
In April 1918 the Germans recaptured Mesen from South African troops, before losing it for a final time in September 1918.
Copyright: Creative Commons
Address
Kerkstraat, Mesen
More about this place of interest
Try this feature for free with a MyRouteYou Plus trial subscription.