Author: Dromos

| | Public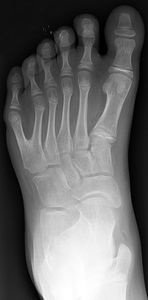 As of December 8th, 2017, thirteen feet have been found in the Canadian province of British Columbia, and four in the US state of Washington. Though morbid and grisly, there is nothing sinister about these finds, according to scientists and health officials. They aren't the handiwork of a serial killer or the remains of plane crash victims. Instead, several innocent scientific phenomena converge to periodically deposit human feet on the shores of the Salish Sea. There are simply a lot of corpses in these waters. Things that float at the ocean surface move with the currents, but also are pushed a bit by the wind, and this can be significant in getting them to shore. The prevailing winds here are west to east, and so floating stuff in this part of the Pacific gets blown to the coast effectively. It turns out that in water, human bodies naturally disarticulate, or come apart at the joints, so hands and feet often disconnect from corpses after soaking in the ocean for a while.
Address
Vancouver, Canada
More about this place of interest
This place of interest on your website

<iframe src="https://plugin.routeyou.com/poiviewer/free/?language=en&amp;params.poi.id=2833865" width="100%" height="600" frameborder="0" allowfullscreen></iframe>

Try this feature for free with a RouteYou Plus trial subscription.