Author: Dromos

| | Public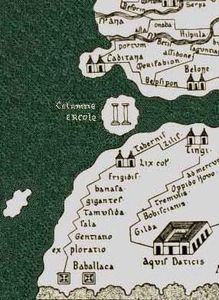 Monte Hacho is a mountain near the city of Ceuta. To Christians, this mountain was known as Monte Almina. This mountain was by many considered to be one of the Pillars of Hercules. The Pillars of Hercules was the legendary rock formations that signified since ancient times the boundary between the Mediterranean and the Atlantic. Monte Almina and the rock of Gibraltar as a big candidate of the Pillars of Hercules.
More about this place of interest
Try this feature for free with a RouteYou Plus trial subscription.