Author: Dromos

| | Public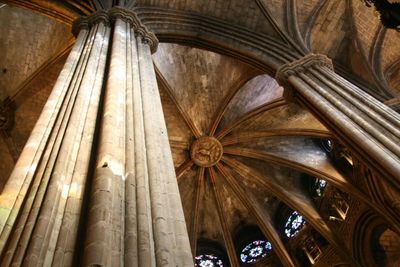 The cathedral is dedicated to Eulalia of Barcelona, a young, 13 year old virgin of Barcelona who suffered martyrdom during Roman times. One story is that she was exposed naked in the public square and a miraculous snowfall in mid-spring covered her nudity. The enraged Romans put her into a barrel with knives stuck into it and rolled it down a street (according to tradition, the one now called 'Baixada de Santa Eulalia'). The body of Saint Eulalia is entombed in the cathedral's crypt.
More about this place of interest
Try this feature for free with a RouteYou Plus trial subscription.