Author: Dromos

| | Public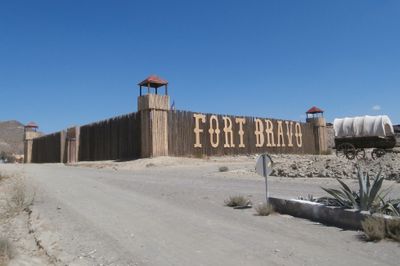 Texas Hollywood/Fort Bravo is a Western-styled theme park built in the early 1970s. Around 1977, Rafa Molina, a stuntman, bought the set for US$6,000 to improve his job opportunities if the set was to be used for filming. In the early 1980s, he started charging visitors money to tour the set. Mock shoot-outs and barroom brawls were later added, and one of the buildings was converted into a full saloon to sell beer. It is now known as Fort Bravo. Texas Hollywood remains an active film set. The television series Queen of Swords was filmed here in 2000.
More about this place of interest
Try this feature for free with a RouteYou Plus trial subscription.