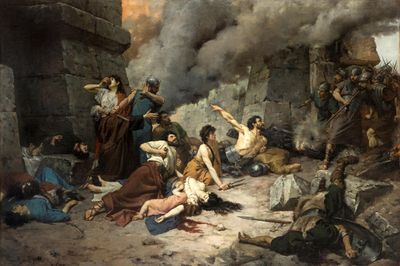 Did you know that the insignificant mountain town of Numantia was like a kind of revolting Asterix village. They had dared to throw off the Roman yoke. They forced Roman legion after legion to surrender or retreat in shame. In 134 BC, the Romans sent Scipio Aemilianus, Rome's foremost general who levelled Cathage. He got 30,000 soldiers, but he didn't fight. He encircled Numantia. After more thn a year, teh ood supply ran out. When the Numantian realised it was all over, they burned down their town. Most of them killed themselves. Numantia became a symbol of Spanish independence and courage. Miguel Cervantes wrote a tragedy about this story: "The Siege of Numantia".
Address
Soria, Spain
More about this place of interest
Try this feature for free with a RouteYou Plus trial subscription.