Author: Dromos

| | Public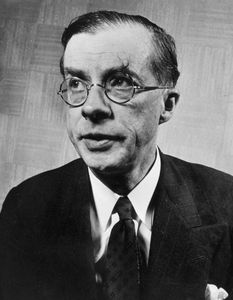 Source: Dutch National Archives, The Hague, Fotocollectie Algemeen Nederlands Persbureau (ANEFO), 1945-1989
Did you know that UNESCO's first chief, Julian Huxley, was keen on eugenics. He was an early 20th-century environmentalist. They blamed the state of the Earth on overbreeding inferiors in foreign countries. Huxley was a prominent member of the British Eugenics Society. Huxley was an outspoken critic of the most extreme eugenicism in the 1920s and 1930s (the stimulus for which was the greater fertility of the 'feckless' poor compared to the 'responsible' prosperous classes). He was, nevertheless, a leading figure in the eugenics movement. In his writing he used this argument several times: no-one doubts the wisdom of managing the germ-plasm of agricultural stocks, so why not apply the same concept to human stocks? "The agricultural analogy appears over and over again as it did in the writings of many American eugenicists." Huxley was one of many intellectuals at the time who believed that the lowest class in society was genetically inferior. In this passage, from 1941, he investigates a hypothetical scenario where social darwinism, capitalism, nationalism and the class society is taken for granted.
Source: Christophe Banneuil & Jean Baptiste Fressoz, 2016, The Shock of the Antrhropocene, Verso Books
Address
Pplace de Fontenoy 7, Paris, France
More about this place of interest
This place of interest on your website

<iframe src="https://plugin.routeyou.com/poiviewer/free/?language=en&amp;params.poi.id=2326061" width="100%" height="600" frameborder="0" allowfullscreen></iframe>

Try this feature for free with a RouteYou Plus trial subscription.