Author: Dromos

| | Public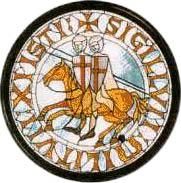 Templecombe was a centre of the Templars in the Middle Ages. Nothing now survives in Templecombe of the Knights Templar, apart from the place name and possibly the Templecombe Head. You can see the Templecombe Head, a painting, in St. Mary's Church. Most of the people assume this is the head of Jesus (being in a church), but that is unlikely. It could be the head of the 'Cult of the Head', an ancient religion that could come from many cultural origins.
The Templecombe Head was not here originally in the church but brought here. There are many speculations what and who the head represents and who painted it. Some assume this is the head of John the Baptist. The Templars worhipped a head, or at least, they were accused of worshipping a head of uncertain identity. The Templecombe Head could be the head that the Templars were accused of worshipping (but again, that is not certain).
Enough mystery to make this village a mysterious place.
Source: http://www.knightstemplarquest.com/Templecombe.html
More about this place of interest
Try this feature for free with a RouteYou Plus trial subscription.