Author: Dromos
| | Public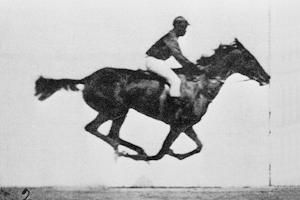 Did you know that during the fair of Agios Georgios (April 23), horse races are organized here in Kalliopi. The riders compete on horses without saddles. The winner, after running around the temple three times, accepts the prize from the priest at the ante-temple and goes into the church on the horse to light a candle in honour of the saint. The prize once was a lamb with a red ribbon around its neck. Today it is just a medal with a red ribbon. This event is not (yet) as big as the horse races at Sienna (Italy: the Paleo of Sienna) where you also see this kind of celebrations after the race, but who knows it might get as crazy too in a few years. The custom of the race was probably introduced in 1863, the year of the chapel's rnovation.
Source: Nikos Nikolaidis, 1999, Churches and chapels of Lemnos. Etairia Archipelaos
Address
Kaliopi, Lemnos, Greece
More about this place of interest
This place of interest on your website

<iframe src="https://plugin.routeyou.com/poiviewer/free/?language=en&amp;params.poi.id=1814521" width="100%" height="600" frameborder="0" allowfullscreen></iframe>

Try this feature for free with a RouteYou Plus trial subscription.