Author: Dromos

| | Public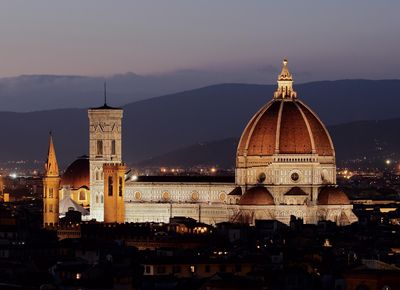 In his marvelous book "Geography of Genius", Eric Weiner states that Florence was a place of Genius during the Renaissance. But that was quite peculiar or as he puts it: "The city was swampy, malarial, and prone to regular outbreaks of fire, flood, and the bubonic plague. It has no port and was surrounded by spiteful, occasionally bellicose, neighbors. Some of these other city-states were bigger or such as Milan, stronger militarily. Yet the Renaissance shined brightest not in these places but in Florence."
Source: Eric Weiner, 2016, Geography of Genius
Address
Firenze, Firenze, Italy
More about this place of interest
Try this feature for free with a MyRouteYou Plus trial subscription.