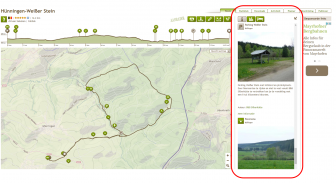 From now on you can scroll through the POIs of each route on RouteYou: Check out this route on RouteYou and discover the advantages:
no additional clicks to see the POIs (but you can still click on individual POIs of the map or profile).
scrolling the list repositions the map automatically 'moves' with you.
clicking on a POI (on the map or profile) repositions the list
even when you embed a route on your own website, you can enjoy this handy functionality. Check out this example.
Just better, just for you!
Comments
Nothing found