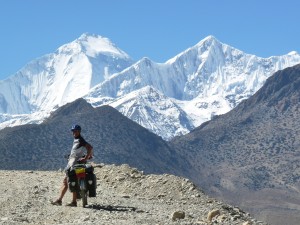 The great thing of giving an interactive training to the users of RouteYou is to learn about the great stories they have linked to the routes they created or plan to do. Let me introduce you to Dirk On Wheels and the project The Sun Trip.
The Sun Trip is writing a new chapter in the world of the biggest adventures. The Sun Trip showcases new forms of mobility during a challenging task: making a very long trip with a vehicle. Each adventurer is a solar energy and eco-mobility ambassador, demonstrating their efficiency, their relevance and their humanist dimension.
DIrk is planning to go again on this trip with his Santos bicycle and his bike trailer covered with solar pannels. But he is not just going around the corner for a test drive. No! He plans to go from France to China (check a rough indication of the path here).
You want to know more about the Sun Trip. Or better,... You want to join it? Check out this link.
We will keep you up-to-date of this great adventure!