What can I do?
As a user
More about the RouteYou platform
Routes in the spotlight
News item in the spotlight
RouteYou neemt deel aan Voka Open Bedrijvendag. Kom RouteYou bezoeken in Gent op zondag 2 oktober 2016! Meer info vind je hier.
maak kennis met wat RouteYou doet
maak kennis met wat jij kan doen via RouteYou
strek je benen uit met een fiets- of wandeltocht in de buurt (korte afstand, fietsen beschikbaar)
win fantastische prijzen (o.a. van onze partners uit de horeca, toeristische sector, sportwereld, ...)
kleurhoek voor kinderen
Iedereen welkom!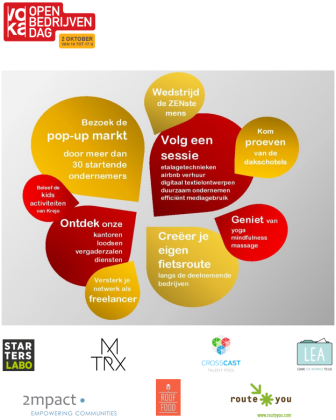 Channels in the spotlight
© 2006-2016 RouteYou - www.routeyou.com