What can I do?
As a user
As a partner
More about the RouteYou platform
News item in the spotlight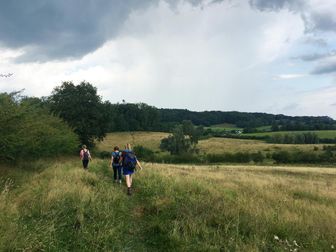 Who says that the Netherlands are completely flat? The Dutch Mountain Trail proves otherwise! This may not be the longest, but it is the toughest walk in the Netherlands.
The Dutch Mountain Trail is a rough hike of 101 km that connects seven peaks or in mountain terms 'Seven Summits'. Thanks to the fast-flowing streams, the meadows, cliffs and spectacular views, the real mountain feeling is never far away. Nice bonus is that the walk goes from station to station and is therefore easy to reach. The route is not signposted, but there is a special booklet available at the tourist offices in South Limburg.
Channels in the spotlight