What can I do?
As a user
As a partner
More about the RouteYou platform
News item in the spotlight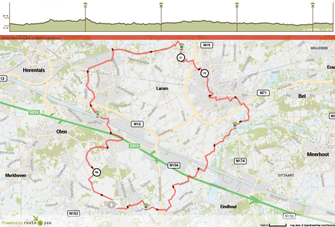 Wist je dat je afstandsmarkeringen kan zien op de afdruk van jouw route. Je ziet de afstandspaal zowel op het profiel (zie hier onder) als op jouw kaart (zie hier boven).
Lees hier meer over de afdrukmogelijkheden.
Channels in the spotlight
© 2006-2019 RouteYou - www.routeyou.com