Author: 'O-O'

| | Public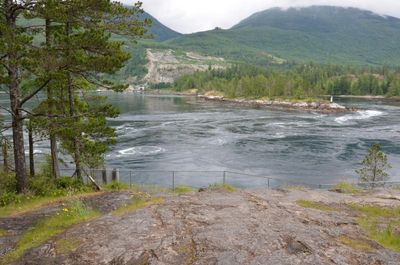 Skookumchuck Narrows is located in Skookumchuck Narrows Provincial Park, British Columbia, Canada.
The water has rapids and whirlpools caused by the tides in a narrow passage of the fjord (Sechelt Inlet). Breathtaking when the tidal range is the large.
Skookumchuck is a word in Chinook Jargon (also known as chinuk wawa) and consists of skookum = strong, powerful, fierce and chuck = water, rapids, whitewater.
More about this place of interest
Try this feature for free with a RouteYou Plus trial subscription.