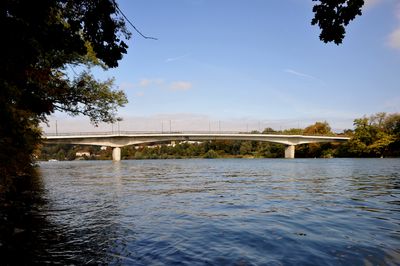 You would think that measuring heights of mountains and bridges would be obvious and simple. But it isn't because the zero level is not that obvious. Many nations have different zero levels. This has caused the occasional expensive error, such as here at the bridge built between Switzerland and Germany at Laufenberg. Germany uses a zero calibrated to a benchmark at Amsterdam in the Netherlands, while Switzerland refers to one at Marseille in France. The two differ by 27 centimetres, and somehow they got added rather than subtracted. For a while, a 54-centimetre vertical gap yawned between the two halves of the bridge.
Source: Laura Spinney, NewScientist, 11 February 2017, p. 38
Address
Waldshut, Germany
More about this place of interest

<iframe src="https://plugin.routeyou.com/poiviewer/free/?language=en&amp;params.poi.id=2566616" width="100%" height="600" frameborder="0" allowfullscreen></iframe>

Try this feature for free with a RouteYou Plus trial subscription.