Author: Dromos
| | Public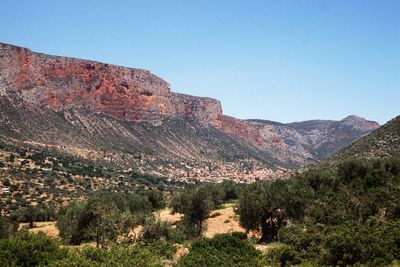 Leοnidio is a small, traditional town on the eastern coast of the Peloponnese in the region of Arcadia. Clean and tidy with narrow streets and well-maintained stone tower houses, it has somehow managed to avoid being over-run by mass tourism, despite being relatively easily accessible by car from Athens. As a destination it does that wonderfully Greek thing of offering both seaside and mountain experiences, with plenty of wonderful beaches and all the beauty and hiking trails of Mount Parnonas. Behind the town tall cliffs even offer excellent rock-climbing (considered the best in the Peloponnese) and in 2017 the town organized its second rock climbing festival, scheduled to be repeated this year. Leonidio is a great destination for those who enjoy relatively quiet destinations and want to experience the incredible variety the Greek countryside without having the trouble of dealing with ferry boats. When you go, also ask the locals to speak to you in "Tsakonika" – a dialect that many linguists maintain is related to that of the ancient Dorians.
Address
Leonidio, Peoloponnesos, Greece
More about this place of interest

<iframe src="https://plugin.routeyou.com/poiviewer/free/?language=en&amp;params.poi.id=2873095" width="100%" height="600" frameborder="0" allowfullscreen></iframe>

Try this feature for free with a RouteYou Plus trial subscription.