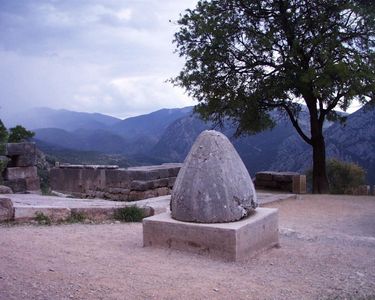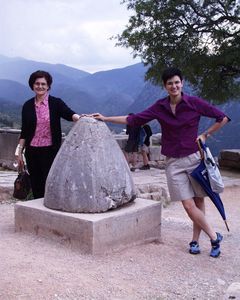 The Greeks considered Delphi the navel (or centre) of the world, as represented by the stone monument known as the Omphalos of Delphi. According to the myths regarding the founding of the Delphic Oracle, Zeus, in his attempt to locate the center of the earth, launched two eagles from the two ends of the world, and the eagles, starting simultaneously and flying at equal speed, crossed their paths above the area of Delphi. From this point, Zeus threw a stone from the sky to see where it will fall. The stone fell at Delphi, which since then was considered to be the center of the world, the omphalos – "navel of the earth".
More about this place of interest

<iframe src="https://plugin.routeyou.com/poiviewer/free/?language=en&amp;params.poi.id=5447861" width="100%" height="600" frameborder="0" allowfullscreen></iframe>

Try this feature for free with a RouteYou Plus trial subscription.