Author: Pascal Brackman
| | Public | Dutch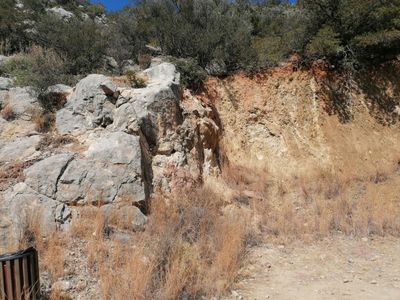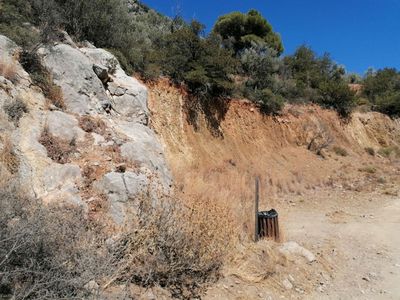 Here is a geological contact between two types of rocks of the area: limestone on the left (NW) and messy type of rock geologists call "flysch" or "flyschoidal melange" on the right (SW). Geologists get excited about these geological contacts because it indicates something about the geological history of the area. It can be a contact formed during deposition, by the intrusion of magma, or through faulting or other deformation of rock beds that brings distinct rock bodies into contact. This case is defintely not during deposition, or intrusion of magma, but is a contact created during faulting or tectonic activity.
More about this place of interest

<iframe src="https://plugin.routeyou.com/poiviewer/free/?language=en&amp;params.poi.id=8188638" width="100%" height="600" frameborder="0" allowfullscreen></iframe>

Try this feature for free with a RouteYou Plus trial subscription.