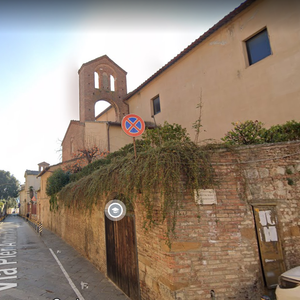 Source: Willem Vandenameele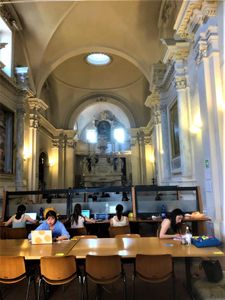 Source: Willem Vandenameele
This church is located on Via Pier Andrea Mattioli and is dedicated to Saint Mustiola.
Saint Mustiola was a martyr from Chiusi in Tuscany and is commemorated together with the martyr from Chiusi, Saint Irenaeus.
Among the not so numerous local martyrs venerated in Tuscany, the figure of Saint Mustiola can reasonably be considered as proven, if not by documentary sources, then at least by a very ancient cult linking its name to one of the catacombs of Chiusi , on which was also built a basilica dedicated to her, which was later abandoned when the martyr's relics were transferred to the city's cathedral.
Irenaeus was a deacon from Chiusi in the 3rd century who buried the body of Saint Felix, a priest from Sutri, and was arrested for it.
Handcuffed with chains, Irenaeus had to walk in front of Prefect Turcius' chariot, from Sutri to Chiusi.
While imprisoned, he was graciously visited and rescued by Mustiola.
Patronage: Chiusi (SI), Torri . Abbey
Roman Martyrology: At Chiusi in Tuscany, Saint Mustìola, Martyr.
Source: Willem Vandenameele
More about this place of interest

<iframe src="https://plugin.routeyou.com/poiviewer/free/?language=en&amp;params.poi.id=8280583" width="100%" height="600" frameborder="0" allowfullscreen></iframe>

Try this feature for free with a RouteYou Plus trial subscription.