Author: Tourist Board South Limburg (Visit Zuid-Limburg)

| | Public | Dutch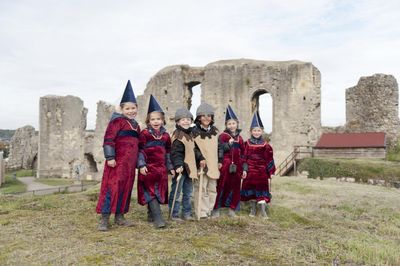 Copyright: All rights reserved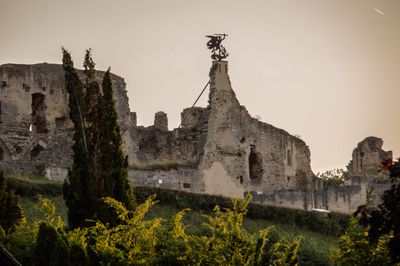 Copyright: All rights reserved
For almost a thousand years, Valkenburg Castle has defined the face of this medieval town. Around 1115 a castle was built along the trade route between Maastricht and Cologne.
With its strategic location on top of the Heunsberg
the Castle of Valkenburg seems to be an impregnable fortress. Yet the story of the castle is one of siege, occupation and destruction. Interspersed with times of prosperity, this led to a number of construction phases of the castle.
Disaster year 1672 proves fatal for Valkenburg Castle. Not by the enemy, but by the 'own' State troops, the castle was blown up, so that it did not fall into the hands of the French.
Since then, only one ruin remains, which
was further damaged over the centuries due to lack of maintenance and as a source of marlstone for other buildings.
What remains are wall sections from the 12th to the 16th centuries (Knight's Hall, armory, chapel), the Dwingel (a fortified road) and the underground corridors under the castle ruins, part of which was created by marl mining and part of which was created as an escape or attack corridor.
Today, Valkenburg Castle is the only high-altitude castle in the Netherlands and one of Valkenburg's most popular attractions.
Copyright: All rights reserved
Address
Daalhemerweg 27, Valkenburg, Netherlands
More about this place of interest

<iframe src="https://plugin.routeyou.com/poiviewer/free/?language=en&amp;params.poi.id=7373137" width="100%" height="600" frameborder="0" allowfullscreen></iframe>

Try this feature for free with a RouteYou Plus trial subscription.