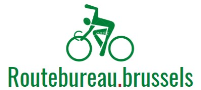 Survey 2021 BikeNode Brussels

Selection of routes following a part of the BikeNode Brussels network. These routes will be used to survey the BikeNode.Brussels network and improve it.
The goal is that volunteers ride these great routes, and give feedback about parts of the network: 
What's still great
What's not possible to ride anymore (e.g. longterm works)
What's too dangerous (e.g. longterm works)
What are better alternatives
How do you report? Check out this small video tutorial.
Filters
Show routesShow places of interest

<iframe src="//plugin.routeyou.com/mapsearch/free/?language=en&amp;params.group.id=33152" width="100%" height="600" frameborder="0" allowfullscreen></iframe>

Try this feature for free with a RouteYou Plus trial subscription.
© 2006-2023 RouteYou - www.routeyou.com