What can I do?
As a user
More about the RouteYou platform
Routes in the spotlight
News item in the spotlight
RouteYou analyzes multiple characteristics of your routes and adds a conclusion as a comment on your routes. From now on we also analyze the noise pollution of a route. It allows you to get a better feel for the route before you do it!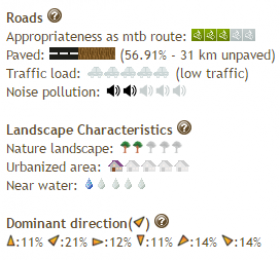 Channels in the spotlight
© 2006-2016 RouteYou - www.routeyou.com