What can I do?
As a user
More about the RouteYou platform
Routes in the spotlight
|

Canoe/kayak route

| 8.64 km |

EN

River Amme starts from Lake Kuremaa and flows into River Emajõgi, being ~64 km long. Its average width is 8 m, depth 0,3-0,5m. The speed of the current varies: 0,01-0 m/s. River bottom is mainly rocky-gravely. River Amme is suitable for canoeing and kayaking, level of difficulty accommodates families and friends who wish to spend a nice day in the wild but also those who wish to exercise a bit. A recommended starting point is at Amme Grill and end point in Ammeluha . On the road you can stop in Vasula...

|

Cycle route

| 17 km |

EN

Welcome in Hilversum! This bike route, marked for the majority with hexagonal 'ANWB' signs, is 17 km long. Although this route follows the hexagonal signs for the biggest part, attention is also given to objects which are not located on the marked route....

|

Cycle route

| 60 km |

EN

This bicycle tour has been designed to bring you from Ayutthaya to Chao Pluk and the Point of Interest called Tamnak Chao Pluk or Wat Na Wua. The latter was built in the reign of King Narai and located on the right bank of the Lopburi River. The site...

|

Recreational cycle route

| 28.1 km |

EN

Starts from layby on old A5, heads North towards Llanerchymedd via Coedana and returns to starting point. 18 miles

|

Cycle route

| 69.3 km |

EN

This bicycle tour has been designed for a 70 km ride from Ayutthaya to Aranyik area in Nakhon Luang and back. Main Points of Interest along this route are Thailand's only inland harbour called "Ayutthaya Port" on the Pa Sak River, the vihara of the reclining...

|

Touring motorcycle route

| 17.2 km |

EN

The Tianmen Mountain Road is one of the most spectacular roads in the world.
News item in the spotlight
A RouteYou Year ... in Flanders in less than 12 minutes. Check out the video!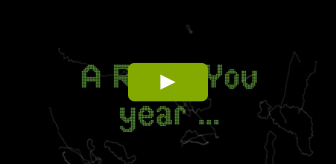 Channels in the spotlight
© 2006-2016 RouteYou - www.routeyou.com