What can I do?
As a user
More about the RouteYou platform
Routes in the spotlight
News item in the spotlight
Each route you create can be set as public or private. In the past, you had to do this after creating the route. From now on you can do this during creation in the route planner. Just better, just for you.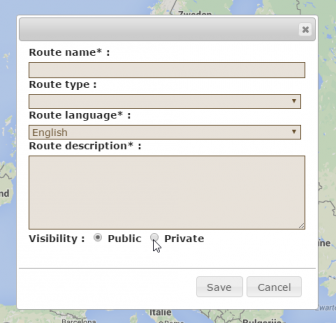 Channels in the spotlight
© 2006-2016 RouteYou - www.routeyou.com