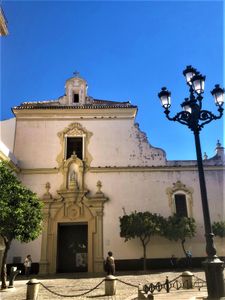 Source: Willem Vandenameele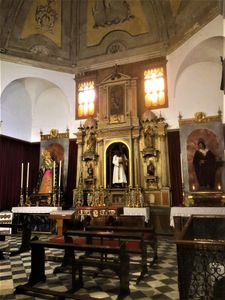 Source: Willem Vandenameele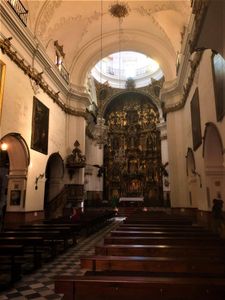 Source: WillemVandenameele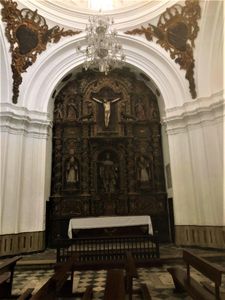 Source: Willem Vandenameele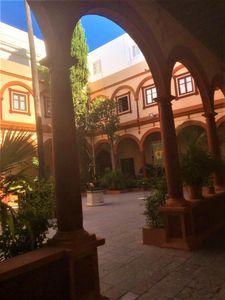 Source: Willem Vandenameele
The Convent of San Francisco was founded in 1566 and rebuilt in the late 17th century.
The monastic buildings, much reduced after the dismantling, are arranged around a rectangular Mannerist cloister, supported in the lower part by Doric columns and in the upper gallery by Ionic columns.
The church, with a rectangular plan, has a single nave to which a number of chapels have been added, giving the false impression of a three-nave church. The chapels of La Veracruz, El Sagrario, San Diego, San Andrés, San Telmo and San Luis de los Françaises stand out for their artistic and historical importance . On the outside, the profile of the dome and the side door stand out, the latter dating from the mid-18th century and framed by Corinthian pilasters topped by a niche with a marble representation of Saint Anthony .
The tower, separate from the church building, dates from 1669 and has a square plan topped by an octagonal bell tower.
Inside the church, the main altar stands out, a work by Gonzalo Pomar, in gilded wood, dated 1763. It is divided into three parts by Corinthian columns, the shafts of which are sometimes replaced by putti. In the main niche is a statue of Our Lady of the Assumption, an 18th-century polychrome wood carving from the now defunct Los Descalzos Monastery.
Among the sculptural treasures are a Saint Francis of Assisi attributed to Martínez Montañés and the Crucifixion of Veracruz brought from Naples in 1733 and attributed to Giussepe Piccano. This image is carried in a procession on Easter Monday and is the patron saint of the oldest penitentiary societies in Cadiz during Holy Week.
A visit to the patio is recommended.
More about this place of interest
This place of interest on your website

<iframe src="https://plugin.routeyou.com/poiviewer/free/?language=en&amp;params.poi.id=8425830" width="100%" height="600" frameborder="0" allowfullscreen></iframe>

Try this feature for free with a RouteYou Plus trial subscription.