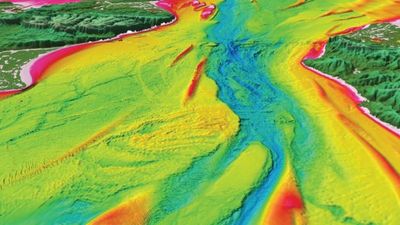 Source: Imperial College London
Did you know that the geological Brexit took polace 450,000 years ago. Professor Sanjeev Gupta and his team from Imperial College London have worked out how a thin strip of land that once connected ancient Britain to Europe was destroyed. The researchers believe a large lake overflowed 450,000 years ago, damaging the land link, then a later flood fully opened the Dover Strait. The scars of these events can be found on the seabed of the English Channel. This was really one of the defining events for north west Europe - and certainly the defining event in Britain's history. This chance geological event, if it hadn't happened, would have meant Britain was always connected to the continent.
More about this place of interest

<iframe src="https://plugin.routeyou.com/poiviewer/free/?language=en&amp;params.poi.id=2570947" width="100%" height="600" frameborder="0" allowfullscreen></iframe>

Try this feature for free with a RouteYou Plus trial subscription.