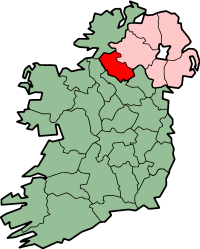 Source: Twincinema~commonswiki
Copyright: Creative Commons 3.0
County Fermanagh is one of the thirty-two counties of Ireland and one of the six counties of Northern Ireland. The county covers an area of 1,691 km² and has a population of 61,805 as of 2011. Enniskillen is the county town and largest in both size and population.

Fermanagh is one of four counties of Northern Ireland to have a majority of its population from a Catholic background, according to the 2011 census. Unusually for an area of Northern Ireland, there are few Presbyterians in Fermanagh. Most of the Protestants are members of the Church of Ireland and there is also a Methodist community.
Source: Wikipedia.org
Copyright: Creative Commons 3.0
Address
Fermanagh
More about this place of interest
Try this feature for free with a MyRouteYou Plus trial subscription.