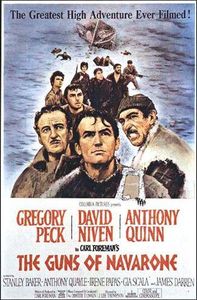 Although the island of Navarone, described in the famous book and film 'The Guns of Navarone' is ficticious, there is an indication in the movie where this island is. The movie starts with a map, zooming in on the Eagean Sea. The map indicates the Island of Navarone at the latitude of the island of Andros, and the longitude a bit west of the island of Chios.
Don't try to find it there because you will only see open sea. You pass the place on the boattrip from Chios to Rhodos.
More about this place of interest
Try this feature for free with a RouteYou Plus trial subscription.