Author: Dromos
| | Public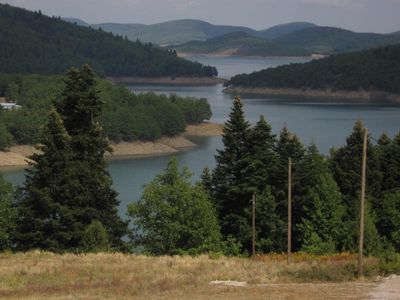 Source: Roman Klementschitz
Due to its altitude (one of the highest in Europe) the Tavropos Reservoir is a popular tourist resort in Greece, as the formed landscape is quite unique. Lake Plastiras or Tavropos Reservoir is an artificial lake fed by Tavropos (Megdovas) river. Today the lake holds up to 400 million cubic meters of fresh water. It is used for irrigation and as a power source of a hydroelectric plant, but also as the main water source to the city of Karditsa.
More about this place of interest
Try this feature for free with a RouteYou Plus trial subscription.