Author: Dromos |
| | Public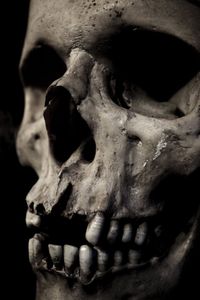 In June 1913, at the end of the Second Balkan War, the Greek authorities turned the almost uninhabited island into a death camp for Bulgarian prisoners of war. This was the first death camp in Europe, earlier than the Nazi Konzlagers and earlier than the Solovetskie Islands in Russia. The Greek government interned there thousands of Bulgarian people, citizens of Thessaloniki and Aegean Trace, whose only guilt was being Bulgarian. Later, thousands of Bulgarian POWs, mostly ordinary and sergeants, were also brought in. Prisoners were forced to sleep under the open sky and were deprived of water, food and medical services. Many were thrown overboard and drowned, to the cheers of the sailors. The prisoners were forced to provide for their own water by digging holes in the sand near the sea. At first, the muddy water was fresh and drinkable, but soon turned brackish and new holes were dug. When ships delivered food, the bags with bread were thrown in the water on purpose to soak the bread and to add more suffering and humiliation. It will never be known how many died there, and how many drowned in. An international committee sponsored by the Carnegie Endowment was sent to inspect the conditions, but the local guards turned it back under the excuse that there was a cholera epidemic. On October 9 1913 the Bulgarian ship Varna arrived and was allowed to take back home 1800 survivors.
Address
Trikeri, Greece
More about this place of interest

<iframe src="https://plugin.routeyou.com/poiviewer/free/?language=en&amp;params.poi.id=2612344" width="100%" height="600" frameborder="0" allowfullscreen></iframe>

Try this feature for free with a RouteYou Plus trial subscription.