From now on you have two more characteristics to classify your routes.
Nodes: for all your walking and cycle node routes
Round trip: just a round trip route or not? Classified in a few seconds!
Handy to classify your own routes and you can search faster routes of others.
Handy. Better. Just for you!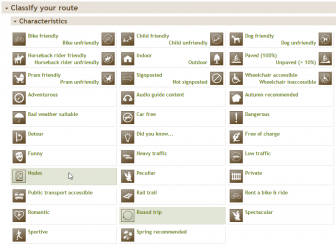 Comments
Nothing found