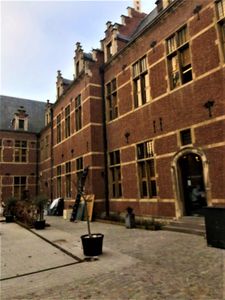 Source: Willem Vandenameele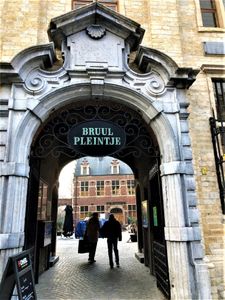 Source: Willem Vandenameele
The Sanctuary of the Abbey of Sant Miquel in Antwerp is located on Plaça Bruul .
A refuge house , also called a shelter or refuge, was a place of refuge for the occupants of abbeys and monasteries during times when they did not feel safe in their often remote primary residence due to war or other disturbances.
A refuge house was often a fortified stone house at the gates of a walled city . Not only monks could find a safe haven in a refuge; Valuables and relics from monasteries were also carried there in troubled times
When a monastery had to be closed somewhere, as in the Republic of the United Netherlands during the Reformation, religious sometimes settled in a neighboring area where the monastic ban did not apply , with the intention of returning in due course.
Source: Willem Vandenameele - Wikipedia
More about this place of interest
This place of interest on your website

<iframe src="https://plugin.routeyou.com/poiviewer/free/?language=en&amp;params.poi.id=8424954" width="100%" height="600" frameborder="0" allowfullscreen></iframe>

Try this feature for free with a RouteYou Plus trial subscription.