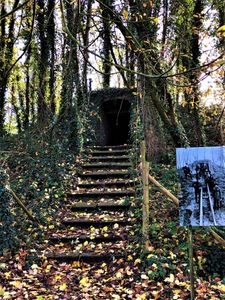 Source: WillemVandenameele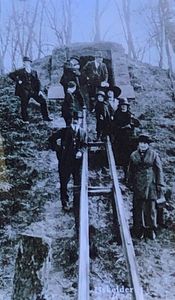 Source: Willem Vandenameele
This ice cellar was built in 1875 by J. Matthieu, the owner of the castle.
It is a typical ice house with access tunnels, covered with earth and planted with trees.
The ice cellar used to be used as a cold room for storing food.
In winter , blocks of ice were taken out of the pond and stacked in the basement. In the summer they kept the temperatures cool. With the advent of electric refrigerators, the ice box became less important and became empty.
During the hibernation, bats need a constant, frost-free temperature and high humidity as well as sufficient rest. An ice cellar is an ideal solution for this. Zedelgem bought the ice cellar in 1997. It is not accessible.
More about this place of interest
This place of interest on your website

<iframe src="https://plugin.routeyou.com/poiviewer/free/?language=en&amp;params.poi.id=8429470" width="100%" height="600" frameborder="0" allowfullscreen></iframe>

Try this feature for free with a RouteYou Plus trial subscription.