Unterschächen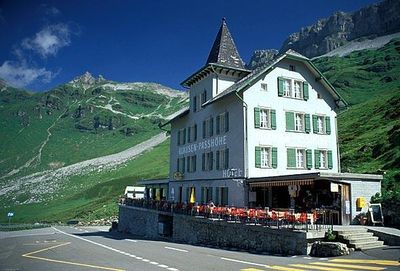 According to legend, the border between Glarus and Uri was determined in 1315, following prolonged disputes. The two cantons agreed that at first cockcrow, two runners would start from Altdorf and Linthal, respectively, and the border would be where they met. The people of Glarus decided to feed their cock well, so that it might be sympathetic to their cause, while the people of Uri gave theirs nothing to eat at all. The result was that the Glarus cock overslept, while the Uri one, driven by hunger, crowed exceptionally early, and the runner of Uri crossed the entire Urnerboden before the Glarus runner even set out. On the pleading of the Glarus runner, the man of Uri agreed to let him carry him back uphill as far as he could, and the present border between Uri and Glarus is where the Uri runner fell dead,exhausted from carrying the runner from Glarus.
Address
Unterschächen, Uri, Switzerland
More about this place of interest

<iframe src="https://plugin.routeyou.com/poiviewer/free/?language=en&amp;params.poi.id=1442962" width="100%" height="600" frameborder="0" allowfullscreen></iframe>

Try this feature for free with a RouteYou Plus trial subscription.