What can I do?
As a user
As a partner
More about the RouteYou platform
News item in the spotlight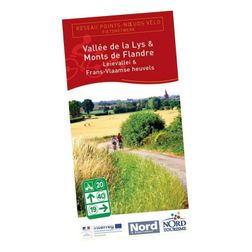 The first French bicycle network via nodes extends over the Leie valley & French-Flemish hills. Good for a total of 270 nodes and more than 830 km of cycling fun along the most beautiful spots.
The network connects seamlessly with the Belgian nodes. You can cycle across the 'schreve' (the border) without any problems and have an authentic experience along windmills, memorial sites of the Artois, the banks of the Lys, the Audomarois nature reserve and so much more.
Channels in the spotlight