Author: Dromos

| | Public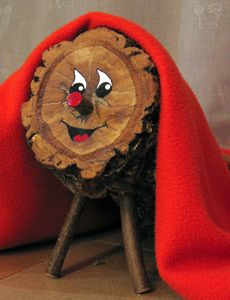 Do you know the traditions of the Tió de Nadal, also known simply as Tión meaning "Trunk" or "Log". It is a character in Aragonese and Catalan mythology relating to a Christmas tradition widespread in Aragon and Catalonia. It is a hollow log about thirty centimetres long. Beginning with the Feast of the Immaculate Conception (December 8), one gives the tió a little bit to "eat" every night and usually covers him with a blanket so that he will not be cold. The story goes that in the days preceding Christmas, children must take good care of the log, keeping it warm and feeding it, so that it will poop presents on Christmas Day. On Christmas Day or, in some households, on Christmas Eve, one puts the tió partly into the fireplace and orders it to defecate. The fire part of this tradition is no longer as widespread as it once was, since many modern homes do not have a fireplace. To make it defecate, one beats the tió with sticks, while singing various songs of Tió de Nadal. The tradition says that before beating the tió all the kids have to leave the room and go to another place of the house to pray, asking for the tió to deliver a lot of presents. This makes the perfect excuse for the relatives to do the trick and put the presents under the blanket while the kids are praying.
More about this place of interest
This place of interest on your website

<iframe src="https://plugin.routeyou.com/poiviewer/free/?language=en&amp;params.poi.id=2559850" width="100%" height="600" frameborder="0" allowfullscreen></iframe>

Try this feature for free with a RouteYou Plus trial subscription.