Author: RouteYou Public Account

| | Public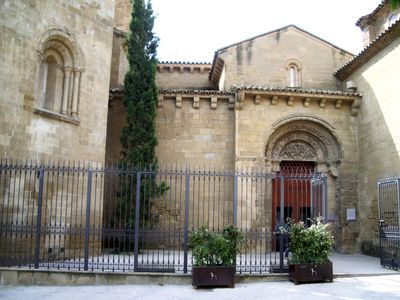 Abbey of San Pedro el Viejo is a former Benedictine monastery. The present Romanesque structure was built by the Benedictines in the 12th century. The name "San Pedro el Viejo", or "Saint Peter the Old", refers to the fact that the Visigothic monastery building that was given to them predated the Moorish occupation. The site now consists mostly of the cloisters and the church. It has been a national monument since 1886, and is one of the most important buildings for the Romanesque architecture of Aragon.
The former chapter room has been since the 13th century the Chapel of San Benito or Royal Pantheon (Panteón Real) and contains the tombs of two kings of Aragon: Alfonso I, the Battler, and his brother and successor Ramiro II, the Monk.
Address
Huesca, Huesca, Spain
More about this place of interest
Try this feature for free with a RouteYou Plus trial subscription.