Author: Dromos

| | Public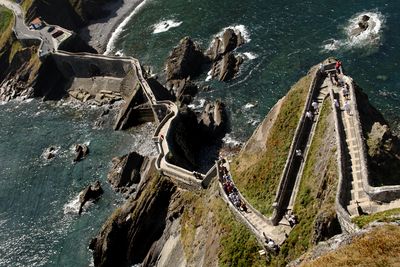 Gaztelugatxe is connected to the mainland by a spectacular man-made bridge. The bridge allows you to get to the hermitage using a narrow path, crossing the solid stone bridge, and going up 237 steps (other sources cite the number as 229 or 231). According to legend, after the slightly strenuous climb to the top of the crag one should ring the bell three times and make a wish.
More about this place of interest
Try this feature for free with a RouteYou Plus trial subscription.