Author: Dromos

| | Public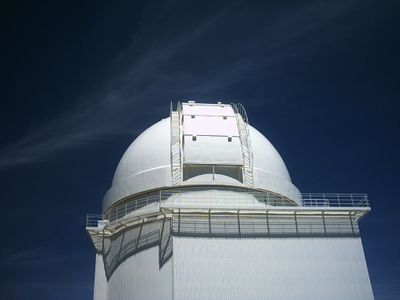 The Observatorio de Calar Alto or Calar Alto Observatory benefits from two aspects of the climate in the region: the dry atmosphere reduces the restrictions that atmospheric water vapor adds to the transmission characteristics of seeing through the atmosphere, and the low number of cloudy nights adds nicely to the efficiency of observations through the year. The observatory is a German-Spanish Astronomical Centre owned and operated jointly by the Max-Planck-Institut für Astronomie (Max-Planck Institute for Astronomy) in Heidelberg, Germany, and the Instituto de Astrofísica de Andalucía (Institute of Astrophysics of Andalusia) in Granada, Spain. It is located at 2,168-meter (7,113 ft) on the Sierra de Los Filabres.
Address
Gérgal, Almería, Spain
More about this place of interest
Try this feature for free with a RouteYou Plus trial subscription.