Author: Historvius
| | Public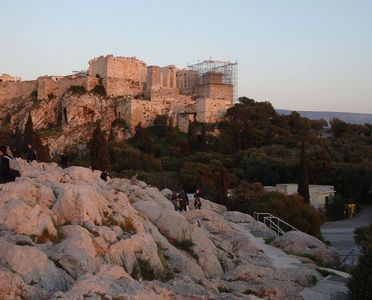 The Acropolis is one of the most recognisable historic sites in the world and remains an inspirational monument to the achievements of Ancient Greek civilisation. Standing tall above the Greek city of Athens, the Acropolis contains a number of buildings and monuments from Greek Antiquity, including the Parthenon, the Erechtheion, the Propylaia and the temple of Athena Nike. The Acropolis is a UNESCO World Heritage Site.
More about this place of interest
Try this feature for free with a MyRouteYou Plus trial subscription.