Author: Dromos
| | Public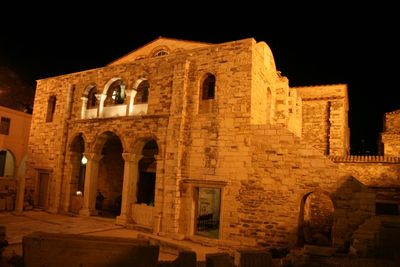 The Ekatontapiliani (literally: "church of the hundred doors") is the main church of Paros. Its oldest features almost certainly predate the adoption of Christianity as the state religion of the Roman Empire (391 AD). It is said to have been founded by the mother of the Roman Emperor Constantine the Great (ruled 306–337 AD), Saint Helen, during her pilgrimage to the Holy Land. There are two adjoining chapels, one of very early form, and also a baptistery with a cruciform font.
More about this place of interest
Try this feature for free with a RouteYou Plus trial subscription.