Author: Dromos
| | Public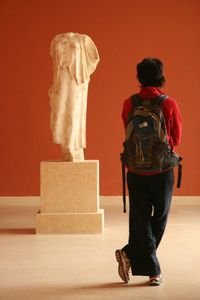 Parikía town has a small but interesting archaeological museum housing some of the many finds from sites in Paros. The best pieces, however, are in the Athens National Archaeological Museum. The Paros museum contains a fragment of the Parian Chronicle, a remarkable chronology of ancient Greece. Inscribed in marble, its entries give time elapsed between key events from the most distant past (1500 BC) down to 264 BC.
More about this place of interest
Try this feature for free with a RouteYou Plus trial subscription.