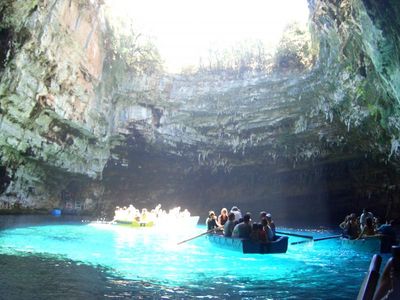 Melissana Cave is a spectacular example of karst in the limestone rocks of Kefalonia. Is is a great example of a sinkhole. The roof of the cave collapsed and provides an opening for the light to reflect and create a heavenly blue lake.
More about this place of interest
Try this feature for free with a MyRouteYou Plus trial subscription.