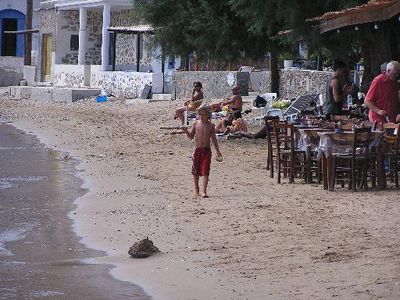 Vathy beach is great to have lunch. The traditional restaurants are just next to the water, offering you a view on the marvelous bay. The church built in the small harbour splits the beach in two parts. The major part of the beach is located east of the church. The smallest, but very cosy part to the west. So don' miss that part either to have a look!
More about this place of interest
Try this feature for free with a RouteYou Plus trial subscription.