Author: Dromos
| | Public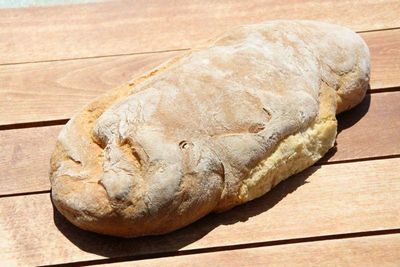 Maybe the most obvious food to mention, but for me always a delight when I can have it again is Greek bread. Especially the "farmers-bread" or "choriotiko". I think the secret is in the type of wheat they use to make the flour: durum wheat or macaroni wheat. That type of wheat only grows in the warmer parts of Europe. Durum in Latin means "hard", and the species is the hardest of all wheats. Its high protein content, as well as its strength, make durum good for special uses, the most well-known being pasta which in Italy is exclusively made from durum wheat.
More about this place of interest
Try this feature for free with a MyRouteYou Plus trial subscription.