Author: Pascal Brackman @ RouteYou
| | Public | Dutch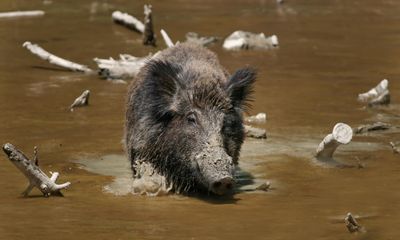 Source: Richard Bartz - Makro Freak
Did you know that Megara is linked to the concept of "War pigs". Pigs have been used in ancient warfare as a military animal, mostly as a countermeasure against war elephants. The siege of Megara in 266 BC by the Macedonian king was broken when the Megarians doused some pigs with combustible pitch, crude oil or resin, set them alight, and drove them towards the enemy's massed war elephants. The elephants bolted in terror from the flaming, squealing pigs, often killing great numbers of their own soldiers by trampling them to death. It was discovered much earlier that pigs had this scaring effect on elephants. Alexander the Great learned about this "secret weapon" against war elephants from Porus in India. Pliny the Elder reported that "elephants are scared by the smallest squeal of the hog". Aelian confirmed that elephants were frightened by squealing pigs (and rams with horns), and reported that the Romans exploited squealing pigs (and rams) to repel the war elephants of Pyrrhus in 275 BC.
Address
Megara, Greece
More about this place of interest
This place of interest on your website

<iframe src="https://plugin.routeyou.com/poiviewer/free/?language=en&amp;params.poi.id=3076013" width="100%" height="600" frameborder="0" allowfullscreen></iframe>

Try this feature for free with a RouteYou Plus trial subscription.