Author: Dromos
| | Public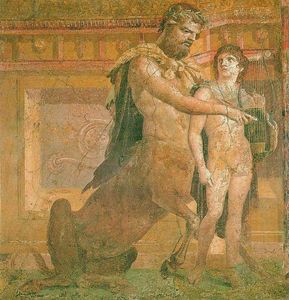 Mount Pelion took its name from the mythical king Peleus, father of Achilles. was the homeland of Chiron the Centaur, tutor of many ancient Greek heroes, such as Jason, Achilles, Theseus and Heracles. It was in Mount Pelion, near Chiron's cave, that the marriage of Thetis and Peleus took place. The uninvited goddess Eris, to take revenge for having been kept outside the party, brought a golden apple with the inscription "To the Fairest". The dispute that then arose between the goddesses Hera, Aphrodite and Athene resulted in events leading to the Trojan War. When the giants Otus and Ephialtes attempted to storm Olympus, they piled Mount Pelion upon Mount Ossa.
Address
Pilion, Greece
More about this place of interest

<iframe src="https://plugin.routeyou.com/poiviewer/free/?language=en&amp;params.poi.id=965402" width="100%" height="600" frameborder="0" allowfullscreen></iframe>

Try this feature for free with a RouteYou Plus trial subscription.