Author: Dromos
| | Public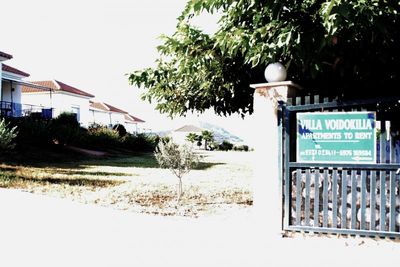 The Villa Voidokilia are 5 small separate houses. In front is a garden which gives you a view on the Ionian Sea. From the balcony of each house you have a view on a marvelous sunset. The beach is at walking distance (500m) but not really at your front door. So that's a bit of a minus. The village centre of Petrochori is also at walking distance (300m). It has a small restaurant, a marvelous square (or platia) and a few shops serving passers by on the way to Voidokilia. The beach of Voidokilia (one of the most beautiful beaches of Greece) is located at /- a km.
Address
Agios Nikolaos Str., 24001 Voidokilia, Petrochori
More about this place of interest
Try this feature for free with a RouteYou Plus trial subscription.