Author: Dromos
| | Public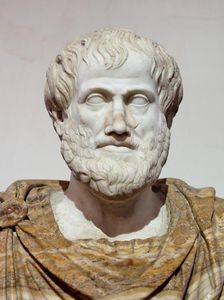 The lagoon and bay of Kalloni was visited and studied by the great Aristotle. Following his departure from Plato's Academy after being passed over for the school's headship, Aristotle spent a few years with his friend, Theophrastus, at the Kalloni lagoon, studying animal life: his observations there formed the material for the very first treatises ever written on the subject of biology, namely his books on the "history, parts, movement, progression, and generation" of animals. Armand Marie Leroi wrote a fascinating book about it: The Lagoon.
Source: Wikipedia & NewScientist
Address
Lesbos, Greece
More about this place of interest
Try this feature for free with a RouteYou Plus trial subscription.