Περιφερειακή Ενότητα Ρεθύμνης
Author: Dromos |
| | Public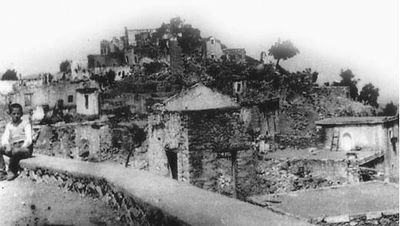 Anogia is a famous mountain village of Mt Psiloritis. It became famous because of a massacre in World War II. It paid that price for the help it offered to the abductors of the German General Kreipe. The inhabitants were driven from their homes and moved to other villages in Mylopotamos, and then teh village was razed to the ground. When the "punishment" of Anogia was complete, not one brick was left on another. After the war, the inhabitants returned, rebuilt their homes and today Anogia lives again as a reminder of the struggles of the Cretans against all the invaders of the tragic island, their determination and their love of their homeland.
Address
Anogia, Crete, Greece
More about this place of interest

<iframe src="https://plugin.routeyou.com/poiviewer/free/?language=en&amp;params.poi.id=1806842" width="100%" height="600" frameborder="0" allowfullscreen></iframe>

Try this feature for free with a RouteYou Plus trial subscription.